India's Economic Growth Expected to Slow Down This Fiscal Year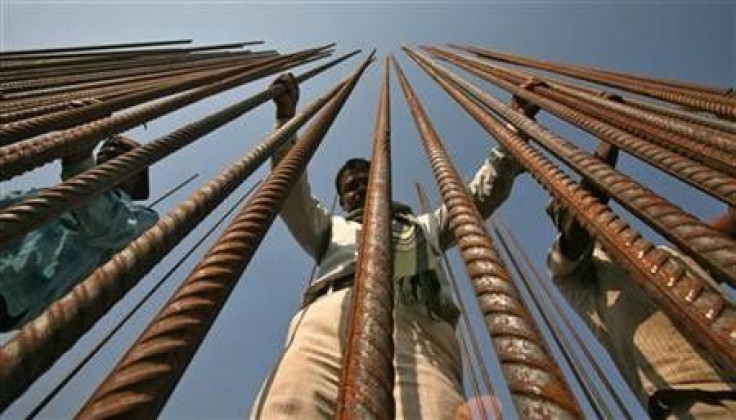 India's economy will grow at its slowest pace in two years this fiscal year, as tight monetary policy and a logjam in government policy making stifles investment, a Reuters poll showed.
Economy
Growth estimates for Asia's third largest economy in the current fiscal have been cut four times in a row and it is now expected to expand at an annual rate of 7 percent in the year ending March, according to the poll of more than 20 economists.
Just three months ago, economists had predicted gross domestic product would grow by 7.6 percent in the same period.
Policy is the main reason for the deceleration in growth, said Sonal Verma, economist at Nomura, adding that both central bank interest rate hikes and the paralysis in government decision-making has harmed investment.
For the quarter ended September last year, the economy grew at 6.9 percent, its weakest pace in more than two years.
The Reserve Bank of India's (RBI) aggressive policy tightening since March 2010, to fight stubbornly high inflation, has steadily reduced investment activity and is now threatening to squeeze growth to levels last seen during the financial crisis in 2008-2009.
India's government is also saddled with a cartload of legislation it is not able to pass, owing to opposition from rival political parties and indifference from its own coalition partners.
Prominent among them is a bill to increase the permissible limit of foreign direct investment in the retail sector.
Foreign fund inflows, a major driver of Indian stocks, dried up in 2011 with net outflows in excess of $450 million, from record inflows of more than $29 billion in 2010.
As a result, the BSE Sensex fell by almost 25 percent in 2011 making it among the world's worst performers. In the same period, the rupee lost about 19 percent of its value against the U.S. dollar owing to the capital flight from the economy.
While the rupee is expected to gain only slightly this year, the benchmark index will recover most of its losses according to strategists polled by Reuters in December.
The key is really to kick start the investment cycle. Government decision making has to improve for the economy to register growth above current levels, added Verma.
While inflation in India, as measured by the wholesale price index, slowed to 7.47 percent in December, economists have forecast prices to rise by an average 8.7 percent this fiscal, before slowing to 6.5 percent in the year ending March 2013.
That is slightly lower than the respective 2012 and 2013 forecasts for 8.8 percent and 6.9 percent in the October survey.
Although the headline inflation number for December looks pretty rosy, the core inflation number, which is what the RBI monitors, is not showing a substantial decline despite such aggressive monetary stance, said Upasna Bhardwaj, economist at ING Vysya Bank.
Unless we see core inflation clearly dropping, we don't think the RBI will change its monetary policy stance right now.
The RBI is expected to hold rates steady at 8.5 percent this quarter before cutting its benchmark repo rate by 100 basis points this year, beginning with a 50 basis point reduction in the second quarter.
The lack of a durable solution to the euro zone sovereign debt crisis is weighing on sentiment, say economists.
The European Union is India's largest trading partner and accounted for trade in goods and services worth over 60 billion euros in 2010, according to data from the European Commission.
© Copyright Thomson Reuters 2023. All rights reserved.