Jimmy Garoppolo Needs To Pass Final Physical Check Before Officially Suiting Up For Raiders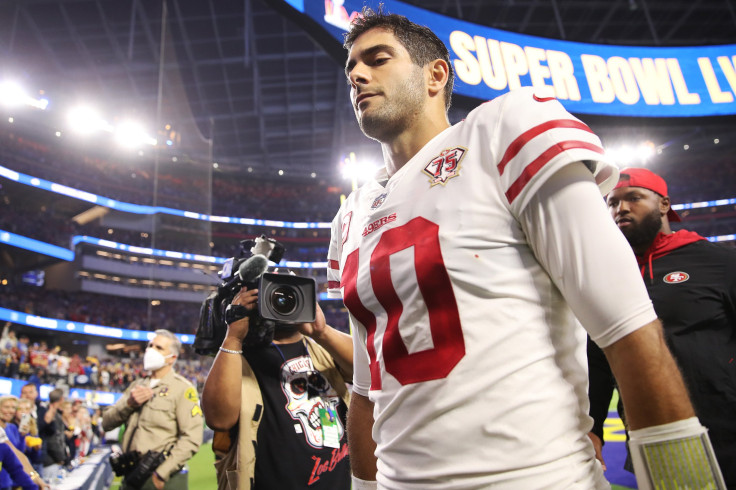 KEY POINTS
Jimmy Garoppolo suiting up for the Raiders holds no certainty for now
Garoppolo needs to pass a final physical test for his contract to take effect
The Raider are wary Garoppolo's history of injuries
The Las Vegas Raiders are hoping to get a boost once two-time Super Bowl champion Jimmy Garoppolo is up and about.
However, there is his foot injury that stands in the way.
Shortly after signing with the Raiders, the 31-year-old play-caller underwent foot surgery.
This raises concerns on whether the Illinois native would be ready by the time the new NFL season starts although Raiders coach Josh McDaniels sounded confident about seeing Garoppolo.
Much of this was covered in a previous post here on the International Business Times.
As far as his signing with the Raiders, it would be best to note that there were clauses that most may not be aware of.
But in all, the bottom line is that unless Garoppolo passes a final physical test, his deal with the Raiders is on hold.
Beyond that, there may even be a chance that the 2013 Walton Payton Award winner may not suit up for a single game with Las Vegas until he gets physically cleared under the clause labeled Addendum G.
A copy of the document was shared on Twitter by NFL Insider Ian Rapoport.
Looking at the document, it would also be good to point out that the Raiders can get out of the deal if Garoppolo fails because of a preexisting medial and middle cuneiform and a fracture of the base of the second metatarsal in the player's left foot.
Should this hold up, the Raiders would not enter into an NFL Player Contract with the Player.
Furthermore, Garoppolo reportedly acknowledges and waives the risk of further injury should he choose to continue playing football.
The 31-year-old assumes all the risk involved in further playing NFL football, something that frees the Raiders from any further accountability.
In addition, it would be best to note that this waiver is only for the 2023 season.
As Mike Florio of ProFootball Talk pointed out, the waiver becomes null and void once Garoppolo is active for at least one regular-season game and does not suffer re-injury to his left foot.
Hence, Garoppolo will not receive a single dime from the Raiders if he doesn't meet the condition stipulated in his deal.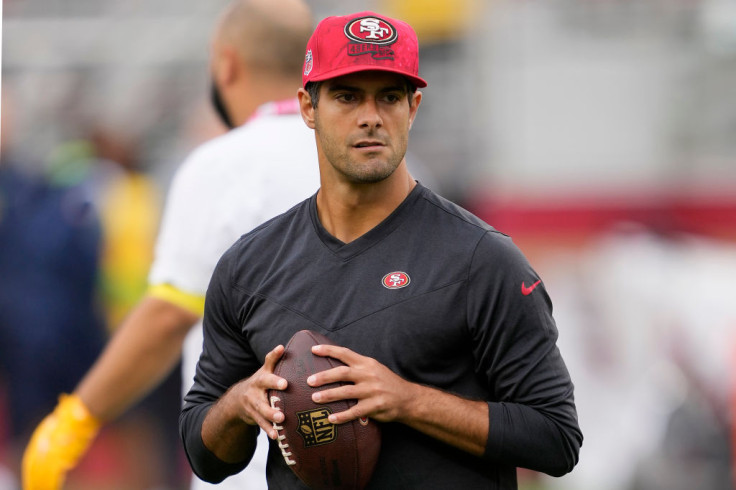 © Copyright IBTimes 2023. All rights reserved.