McKinney Pool Party Update: White House Says Officer Leave Is 'Prudent'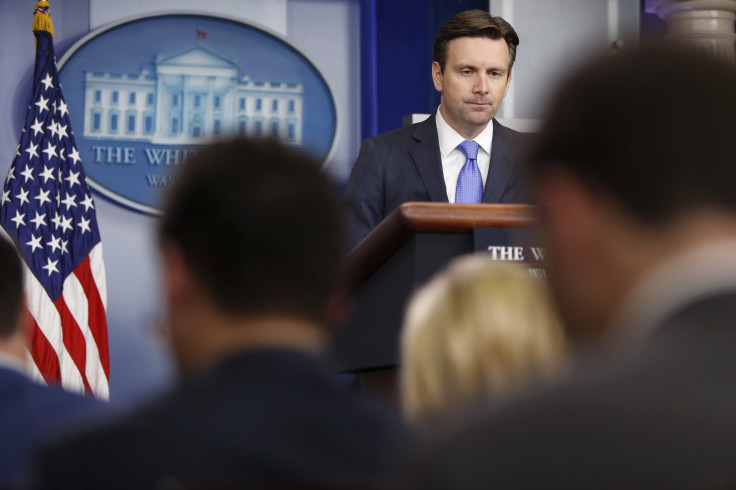 The White House said Tuesday putting the McKinney, Texas, police officer on leave after a video surfaced showing him throwing a black teenage girl to the ground and, at another point, drawing his firearm, was "prudent." White House spokesman Josh Earnest said President Obama was aware of the media coverage around the event as well.
The video, which shows officers chasing teenagers at a Texas pool party last week, has incited outrage. Media coverage has linked the officer's actions, and the allegations the acts were racially motivated, to a national discussion around police violence against African-Americans from Baltimore to Ferguson, Missouri. McKinney residents and the officers' union have taken issue with the characterization that their community, which is affluent and predominantly white, is struggling with racism.
During Tuesday's White House press briefing, Earnest said violent images and videos of interactions between law enforcement officials and the people they are intended to serve "have a detrimental impact" on that relationship.
In the days since the pool party Friday, the officer was put on leave and members of the community have protested his behavior. Demonstrators gathered outside the McKinney police station Monday to express their anger at the way the pool party was shut down. Community leaders have spoken out to say the teenagers were simply at a cookout near a pool, and that they were allowed to be there at the time.
The young man who took the video footage that went viral has said he was ignored by the officers because he is white, and the other teenagers at the scene were not.
"In the video we can clearly see them only going after the African-American kids, they're only tackling them ... the kid with the phone, they didn't say anything to him," said LaShadion Anthony, a father of one of the children at the party.
Celebrities weighed in as well. Katy Perry joined the discussion and the hacking group Anonymous called for the resignation of the officer in question.
© Copyright IBTimes 2023. All rights reserved.