New iPad 3 Poor Wi-Fi Reception Issue: Users Are Complaining; Are You Affected Too?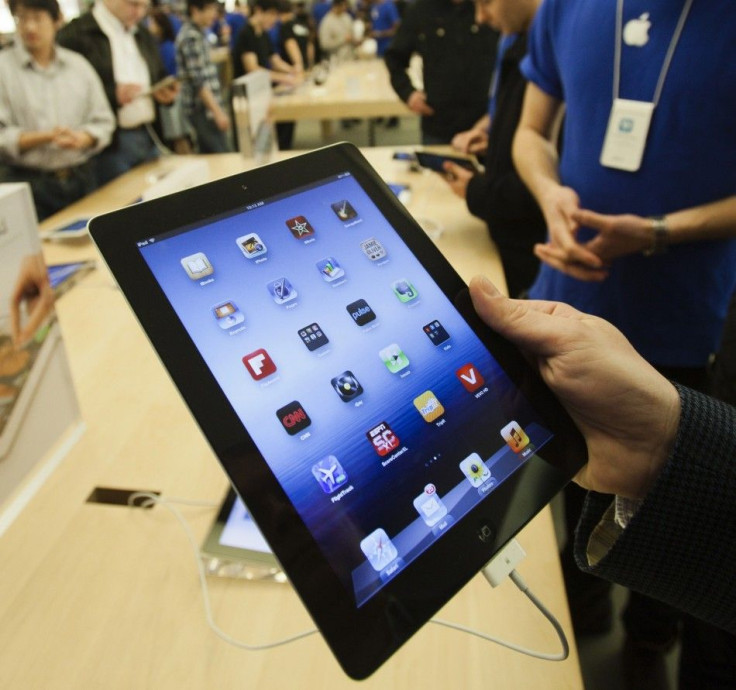 The all new third-generation iPad is not even a week old, but it has been hit by yet another performance issue with many users complaining about poor Wi-Fi reception on the device.
A rapidly growing thread on Apple Support Community forum contains a number of complaints by users who have experienced weaker Wi-Fi reception on the new iPad, compared to that of iPad 2. Some of the users reported that in areas where they earlier received strong Wi-Fi signals are now showing weak signals or even no signals at all.
According to many users, other Apple devices like a MacBook, iPad 2 or iPhone 4S can pick up strong signals, but when it comes to the new iPad, it picks up a lot weaker.
I had an ipad1 and no problems, ipad2 and no problems, ipad3 wifi is WEAK. Settings are the same as the ipad2. I am running an iPhone 4s and an i7 MacBook air on the same routers. I have two year old Apllt Airport Extreme, one at work one at home and there are setup the same. Only the iPad 3 give me wifi issues, one user wrote.
All routers and devices have all updates installed. I even tried a dual band netgear router and all my stuff has great connectivity and range expect the iPad. If this is the trade off for the better display, it just not worth it and then new pad will be returned for refund. I'll give it a few more days to see if Apple releases any updates that might help but for the first time the hype of the new device just hasn't stacked up, the user added.
I am in a hotel with my laptop and new ipad3. The laptop wifi reception is as strong as it gets, but the iPad only registers a weak signal, said another user.
My shiny new iPad only works if I sit within six feet of my router. Tried two routers and it's the same. I sold my iPad 1. How I wish I could have it back. This one is no more use than a desktop with an Ethernet connection, read another complaint.
I picked mine up at Best Buy on Friday on my way to the airport for our honeymoon in Hawaii (Kauai). What a disappointment it has turned out to be. Pictured myself reading the news with it each morning over long, relaxed breakfasts and coffee and in a lounge chair by the pool. Instead, I am sitting in a baautiful restaruant typing this with my big awkward laptop, said a user. The iPad goes back to Best Buy when I get home.
According to some of the affected users, they have even returned their iPad to the place of purchase and have received a product replacement that doesn't seem to have the same problem, according to a Redmond Pie report.
The report added that the Wi-Fi concerns raised by users are apparently similar to those expressed in 2010 when the original iPad was launched. Apple later solved the issue through an iOS software update.
This is not the first time the new iPad has encountered any issue. Earlier this week, some reports claimed that while running graphics-heavy tasks, Apple's newest device runs as much as 10 to 13 degrees Fahrenheit hotter than the iPad 2.
On late Monday, Engadget cited a report by Dutch websiteTweakers.net (translated) that claimed that the new iPad reached 33.6 degrees centigrade (92.5 Fahrenheit) compared to 28.3 centigrade (82.9 Fahrenheit) with iPad 2 when its improved GPU found inside the A5X package is tasked with running standard GLBenchmark for a couple of minutes. The report was accompanied by thermal imaging photos of the iPad 3 and iPad 2 put next to each other.
Similar claims have been made by U.S.-based consumer advocacy group Consumer Reports as well. A preliminary report by the group claimed that the new iPad hits 116 degrees Fahrenheit while running graphics-heavy action games like Infinity Blade II.
Here's the crux of Consumer Reports' finding:
When unplugged, the back of the new iPad reached temperatures as high as 113 degrees Fahrenheit. It was only when plugged in that it hit 116 degrees. The hottest areas weren't evenly distributed throughout the iPad's back, but were concentrated near one corner of the display as shown in the images taken from the rear of the device above.
So when plugged in, the back of the new iPad became as much as 12 degrees hotter than the iPad 2 did in the same tests; while unplugged the difference was 13 degrees.
However, Apple said there's no problem with the heating issue as the device operates within thermal specifications. The new iPad delivers a stunning Retina display, A5X chip, support for 4G LTE plus 10 hours of battery life, all while operating well within our thermal specifications, a company spokesperson told The Loop. If customers have any concerns they should contact AppleCare.
Must Read Articles:
© Copyright IBTimes 2023. All rights reserved.