Obama Administration Waives Penalty Against Convicted Bank Credit Suisse, Allowing Bank To Manage Pension Money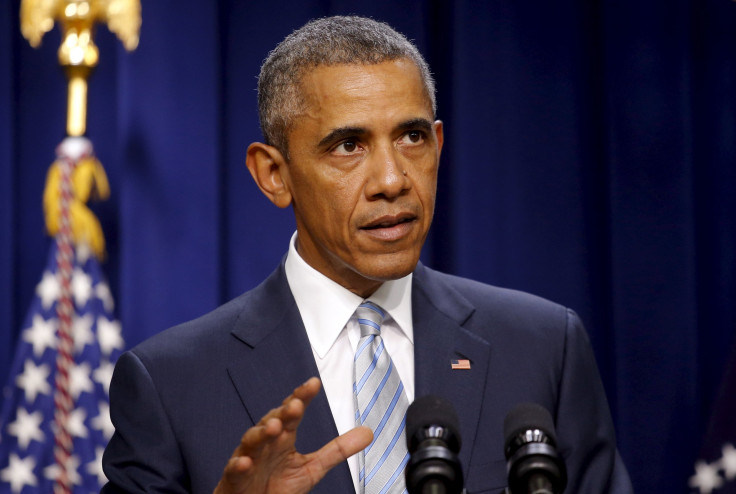 Only weeks after the White House made headlines with a directive urging prosecutors to get tougher on corporate crime, the Obama administration has moved to protect a convicted financial firm from punishment. The bank, Credit Suisse, has donated hundreds of thousands of dollars to President Barack Obama's political campaigns. It also employs the Podesta Group, a lobbying firm with family connections to the Obama administration and Hillary Clinton's 2016 campaign.
In 2014, Credit Suisse pleaded guilty to criminal charges for operating "an illegal cross-border banking business that knowingly and willfully aided and assisted thousands of U.S. clients in opening and maintaining undeclared accounts," as the Department of Labor described it. That could have subjected the bank to Labor Department sanctions stripping it of a classification it needs to manage pension money. But the department this month issued a five-year exemption allowing Credit Suisse affiliates to retain that classification and continue managing pension assets.
The waiver is well-timed for the bank: It comes just as Credit Suisse officials say they are looking to raise billions of dollars in new capital -- including from institutional investors. That would be on top of the $15.6 billion worth of assets the firm managed for U.S. institutional clients at the end of 2014, according to Pensions & Investments.
Credit Suisse employees have made more than than $380,000 worth of campaign contributions to Obama, according to data from the Center for Responsive Politics. The bank originally hired the Podesta Group in 2009 and instructed the firm to lobby the Labor Department on "pension policy" in the first quarter of 2015, according to federal records. The firm is run by Tony Podesta, whose brother, John, has served in both the Bill Clinton and Obama White Houses. Federal records show that the Podesta Group lobbied the executive office of the president between January and March of 2015. John Podesta served in the White House as a senior adviser to Obama until February 2015.
Calling for greater scrutiny of Credit Suisse, House Democrats successfully pressed the Obama administration to hold a public hearing on its proposed waiver for the bank -- but the administration approved the exemption following the hearing.
At issue are Labor Department rules designed to prevent convicted financial institutions from managing public pension money. Under those rules, the conviction could have prevented Credit Suisse from being designated a qualified professional asset manager (QPAM) -- a classification financial firms need in order to manage pension assets. The waiver now exempts Credit Suisse from sanctions and allows the bank to get the QPAM designation.
In all, the Department of Labor has "granted exemptions to all 23 firms seeking them since 1997," according to Pensions & Investments.
"We are pleased that the Department of Labor has granted our QPAM exemption following a rigorous evaluation process, and we look forward to continuing to work on our clients' behalf," Credit Suisse spokesman Justin Perras told International Business Times.
The Obama administration's waiver follows a Justice Department memo urging prosecutors to target executives more aggressively when they are investigating corporate crime cases. It also follows a report from Syracuse University researchers showing that prosecution of corporate crime cases has plummeted under Obama.
Hillary Clinton has been campaigning on a tough-on-Wall-Street-crime agenda, which could mollify Credit Suisse critics who want the bank more harshly punished. But Tony Podesta has bundled over $130,000 for Clinton's presidential campaign, according to election records. And Clinton's ties to the bank are not just through its lobbyists. In 2008, Clinton was the U.S. Senate's third-biggest recipient of campaign cash from Credit Suisse employees, and in 2006 she was the Senate's top recipient. In all, she has received more than $318,000 in donations from the bank's employees. Her family's foundation has also received $100,000 from Credit Suisse, and her husband has been paid by the bank for a speech.
© Copyright IBTimes 2023. All rights reserved.