Whitney Houston Last Photo: National Enquirer Makes Open Casket Photo Front Page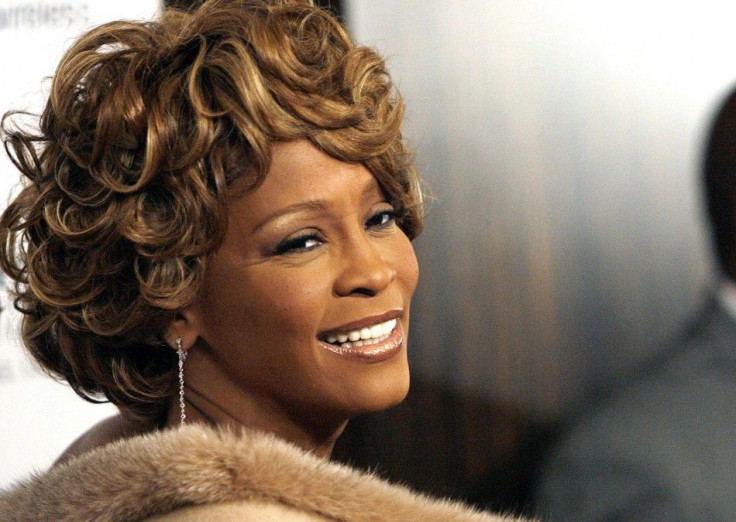 The National Enquirer published the alleged last photo of a dead Whitney Houston in her open casket on its front page this week.
The cover of the National Enquirer showed the singer dead in her casket at the private viewing. She is reportedly wearing her favorite purple dress and had gold slippers on her feet. The cover also alleged that Houston was buried in $500,000 worth of jewelry and is seen wearing a diamond broach and earrings.
It is believed that the photo was taken inside Whigham Funeral Home in Newark, N.J. The funeral home is where Houston's family attended a private viewing a day before her funeral on Saturday.
Houston died in a bathtub at the Beverly Hilton Hotel on Feb. 11. She was 48 years old. A cause of death has not been established at this time.
You can see the alleged photo of Houston in her casket here.
What do you think of the National Enquirer publishing the photo? Was it in poor taste or were you hoping to see the last shot of Houston before she was buried? Let us know in the comments box below.
Related Article: National Enquirer Whitney Houston Casket Photo: Funeral Home Threatened
Related Article: How Did Whitney Houston Die? Not Accidentally, Claims Bobby Brown's Sister
Related Article: Bobbi Kristina: 'Don't Trust Anyone at This Time,' Says Bobby Brown's Sister
Related Article: National Enquirer's Publisher Says Whitney Houston's Last Photo is 'Beautiful'
Related Article: National Enquirer's Whitney Houston Last Photo, Other Published Celebrity Dead Pictures
FOLLOW MORE IBT NEWS ON THE BELOW CHANNELS