Timeline Of Events In Gaza and Israel Shows Sudden, Rapid Escalation
As the two-week marker of Israel's "Operation Protective Edge" comes to a close Tuesday night, clashes between Israel and the Gaza Strip have already claimed more than 600 Palestinian lives and nearly 30 Israeli lives, making it the deadliest since 2009.
Despite international calls for truce and civilians pleading for peace, the two sides still have not managed to agree to a cease-fire.
Tensions between Israel and Gaza, while never absent, have been somewhat controlled since the 2012 cease-fire agreement.
Their history is littered with rocket fire and retaliation, but what makes the current clashes unique is the speed with which the destruction has spread. The timeline (below) shows a slow rise, still somewhat controlled, in the numbers of victims, rockets and strikes until the beginning of July. After that, the numbers sometimes doubled overnight and cease-fire proposals could be drafted and rejected in just a few hours. The bombings and rockets now seem too numerous to count.
Although Israel's offensive started July 8, this set of clashes started bubbling last month when a set of kidnappings and murders in the West Bank and Jerusalem set fire to the Israel and Gaza tension tinderbox.
It's important to note that though the West Bank has so far not received any fire from Israel, it was the site of the killing that launched the Israeli operation. The West Bank is very different from the Gaza Strip, in that the first is governed by what Israeli officials consider to be the only Palestinian government and the latter is governed by Hamas, an Islamist group considered by many western governments to be a terrorist organization.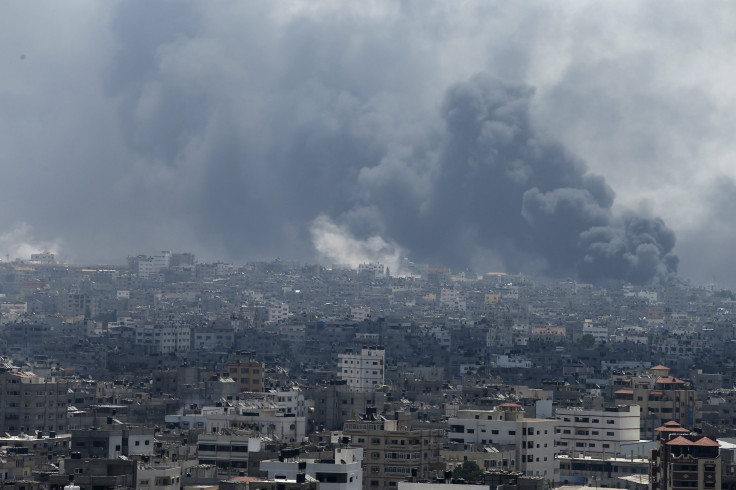 June 12, 2014
The tipping point of the latest clashes between Israel and Gaza, by most accounts, was the kidnapping of three Israeli teens in the West Bank. The West Bank is sprinkled with Israeli settlements, which is why the teens, Eyal Yifrach, 19; Naftali Fraenkel, 16 and Gilad Shaar, 16, were in disputed 1Palestinian territory.
In the hours following the news, Israeli Prime Minister Benjamin Netanyahu said the Palestinian Authority, the newly sworn in unity government comprising of both Hamas and Fatah members in the West Bank, was responsible for the attacks.
"This is the result of bringing a terrorist organization into the government," Netanyahu told U.S. Secretary of State John Kerry, according to a statement from the Israeli prime minister's office.
June 13-14, 2014
Israeli forces commenced a Hamas crackdown, believing the group was responsible for the missing teens. Hamas denied involvement. On June 14, Israeli authorities arrested more than 20 Palestinians as they conducted their search.
June 15, 2014
Netanyahu announced that Israel knew "for a fact" that the kidnapping was Hamas' work. Still, he said, he blamed the Palestinian Authority President Mahmoud Abbas, saying Hamas was his responsibility.
The Hamas crackdown continued as the Israel Defense Forces, or IDF, raided homes they believed were residences of Hamas members. At least 86 Palestinians, many of them senior Hamas members, were arrested in the West Bank. Commercial and pedestrian crossings into Gaza were closed and family visits to those Palestinians in Israeli jails were prohibited.
In a statement that seemed to foreshadow the upcoming conflict, Netanyahu said: "Israel warned the international community about the dangers of endorsing the Fatah-Hamas unity pact. The dangers of that pact should now be abundantly clear to all. This will not advance peace; it will advance terror."
June 16, 2014
Hamas had already started firing rockets into Israeli territory, in retaliation for the crackdown. Four rockets were fired, and met with six Israeli airstrikes over the Gaza Strip, wounding two.
June 20, 2014
Israeli security forces killed 15-year-old West Bank resident Mohammad Dudin as they searched his family's home for the three teens.
June 30, 2014
The Israeli army found the bodies of the three Israeli teenagers. By this point, the two sides had already begun trading regular fire on a small scale. More than 400 Palestinians had been arrested in connection with the kidnapping and six others were killed. 40 rockets had already been fired into Israel.
After the bodies were found, the Israeli air force struck 34 "terror targets" in Gaza and in turn, Hamas warned that Israel had "opened the gates of Hell."
Several jihadist groups, including one linked to al Qaida, claimed responsibility for the three murders, but Netanyahu maintained that "Hamas is responsible and Hamas will pay."
July 2, 2014
Palestinian boy Muhammad Abu Khdeir, 16, was found burned alive in a Jerusalem forest, the day after the burial of the three Israeli teens. Both sides increased attacks.
July 2- July 6 2014
In response to escalated rocket fire from Gaza, the IDF increased air strikes over the strip, killing at least nine Hamas members.
July 7, 2014
Israel announced that it has launched "Operation Protective Edge" an offensive operation that would see Gaza hit by hundreds of air strikes in the coming days.
"We are entering into a long operation. This is only the start," a senior IDF official said, according to a report. "We are preparing to increase ground forces on Gaza border."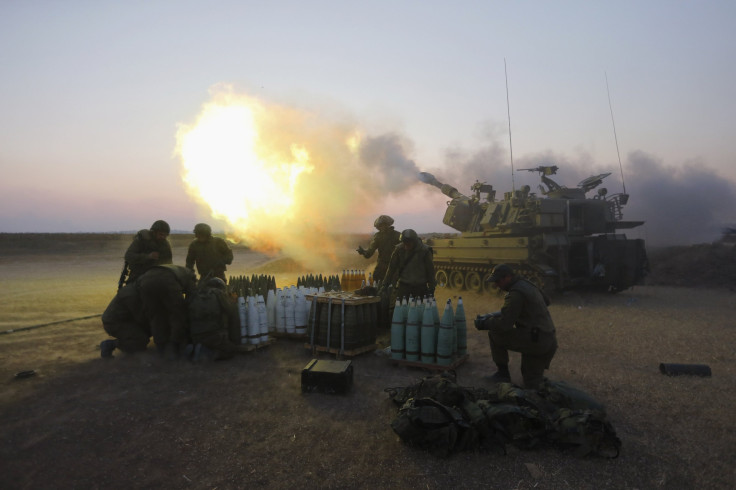 July 8, 2014
Israel gave the IDF authorization to mobilize up to 40,000 reserve troops.
The U.S. condemned Hamas' rocket fire. "We strongly condemn the continuing rocket fire inside of Israel and the deliberate targeting of civilians by terrorist organizations in Gaza," White House spokesman Josh Earnest said. "No country can accept rocket fire aimed at civilians and we support Israel's right to defend itself against these vicious attacks."
July 9, 2014
Just 48 hours into "Operation Protective Edge," the death toll in Gaza reached at least 64 people, including at least 12 children, an 80-year-old woman and one journalist. 180 rockets were fired into Israel on July 9, and the IDF had already hit 590 targets, destroying 25 houses in Gaza.
The threat of a ground attack was already looming. "We've decided to escalate even further our attacks on Hamas and on the terrorist organizations in Gaza," Netanyahu said, in a security briefing. The operation will expand and continue until the fire on our communities is over and the quiet is back."
July 11, 2014
For the first time during the clashes, Hamas fired rockets into Haifa, Israel's largest northern city, indicating it was now using a longer-range missile. In 72 hours, the IDF had hit 750 targets in Gaza.
July 12, 2014
Within a week of the operation, the IDF had conducted at least 1,220 strikes on Gaza, targeting 632 rocket launch sites, 130 military bases, 220 terror tunnels and other sites. The death toll now surpassed 150.
The U.N. Security Council issued a statement calling "for de-escalation of the situation, restoration of calm and reinstitution of the November 2012 cease-fire." While the statement did not condemn either side, it highlighted the destruction taking place in Gaza.
July 13, 2014
In less than 24 hours, the death toll had reached 166 in Gaza and 10,000 residents were forced to flee their homes. About 130 rockets were fired into Israel, bringing the total to 800 in the previous five days.
July 15, 2014
The Egyptian government proposed a cease-fire agreement, which Israel accepted and Hamas rejected. Hamas now begins calling for an end to Israel's air, land and sea blockade in Gaza that has been in effect since 2006. The death toll has now reached 200 and Israel has its first casualty.
July 16, 2014
A five-hour cease-fire was agreed to on both sides to allow humanitarian aid into Gaza after four children were killed on a Gaza beach. The death toll had now reached over 213 Palestinians.
July 17, 2014
Israel announced it was entering phase two of "Operation Protective Edge" which consisted of a full-blown invasion of Gaza by land, air and sea to destroy Hamas' "terror tunnels." It is the first ground invasion in Gaza since 2008.
July 20, 2014
Rockets continue to fire into Israel, and the death toll had now surpassed 500 in Gaza. In just one day, more than 140 Palestinians were killed, including the Shajaiya massacre that killed nearly 70 people. 27 IDF soldiers have been killed.
July 22, 2014
With more than 600 dead in Gaza and at least 27 soldiers killed on the Israeli side, the conflict is escalating at a rapid and terrifying pace. More than 5,000 housing units have been struck in Gaza and since July 13, in just nine days, the number of displaced Palestinians has gone up from 10,000 to 118,300.
Despite international condemnation of both sides, cease-fire efforts have so far failed.
"A cease-fire is not near," Justice Minister Tzipi Livni, a member of Netanyahu's inner security cabinet, told Israel Army Radio. "I see no light at the end of the tunnel.
© Copyright IBTimes 2023. All rights reserved.