Visitor Whose Life Changed After A Trip To Africa Joins Hands With Tanzanian To Redefine Tourism With A Purpose
* This is a contributed article and this content does not necessarily represent the views of IBTimes.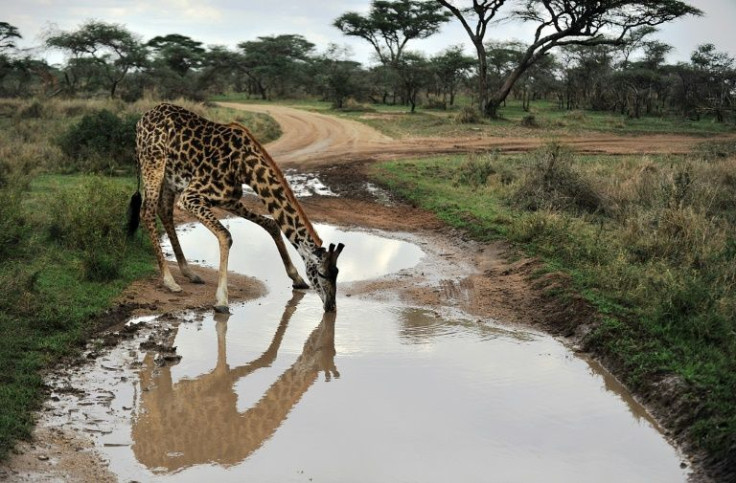 Denise Brown is not sure exactly when she first fell in love with Africa. It might have started when she first saw "Lion King" in 1994 and memorized every word from the movie. The longing to visit Africa became even more intense when she watched documentaries on Africa after she grew up. All she knows is that she had this powerful urge to visit Africa that became stronger over time. She finally saved up enough and found time to make her dream come true in 2017. Despite not having any friends or family in Africa, she made a solo trip to Tanzania which completely transformed her life. It was on this trip that she met Robert, an experienced tour guide who would go on to become her partner in creating Sababu Safaris, a boutique safari company. Sababu was established to offer visitors to Tanzania a travel experience with a difference - one that leaves a long-lasting impact on both the visitors and the local communities that they visit.
Commenting on her first experience in Tanzania, Denise Brown, co-founder of Sababu Safaris said, "On my first visit to Tanzania, I felt like I was coming home. The sense of connection that I felt to Tanzania was something I had never experienced before. Everywhere else, man dominates with his buildings and his technology, but in Tanzania, on the vast plains of the Serengeti, you really get to understand how tiny human beings are in the grand scheme of things. In Africa, you get a chance to connect to nature in a manner that you don't get anywhere else. I might have come for the animals and the scenery, but I have stayed for the people of Tanzania....their resilience, dignity, sense of humor, joy in simple things, and the love they have for others. Robert, my co-founder, over the last 20 years, has not only gained a deep understanding of Tanzania's flora and fauna, but also has comprehensive knowledge about Africa's history, economics and politics. His stint in the US for college makes it possible for him to understand the needs and preferences of both visitors and the locals. But what makes him stand out from other guides has been his strong desire to give back to his community through tourism that makes a difference."
The two joined hands to set up Sababu Safaris with the purpose of giving visitors a chance to dive deep into local life in Tanzania. Guests have the opportunity to visit villages off the beaten track and get an authentic insight into the life lived by the different tribes outside of the national parks. They get the chance to meaningfully contribute through the distribution of solar lights and water filters. The solar lights, which are sourced from Solar Sister, a company supporting local women entrepreneurs, are a source of clean and renewable energy. Once they have been given solar lights, villagers do not need to buy expensive kerosene anymore, whose lamps emit toxic fumes and are a fire hazard, and their children get a chance to study after dark. Clean drinking water is also a source of concern as almost half the population of Tanzania lacks access to clean drinking water.
Sababu Safaris creates customized itineraries that make it possible for guests to enjoy glamping at its best through stays in luxury safari lodges and close encounters with the big game wildlife that Tanzania is famous for. But while it is not unusual for visitors to Tanzania to explore various national parks, mountains, and the beaches of Zanzibar, rarely do they get a chance to meaningfully and authentically interact with members of the local tribes - commercialized, canned experiences are still too often the case when booking a Tanzania safari.
But Sababu, true to its tagline 'Travel with purpose', gives visitors a chance to make a difference while immersing themselves in the rich Tanzanian culture and experiencing the country's national parks that showcase its diverse flora and fauna.
Concluded Denise Brown, "Both Robert and I realized that we shared the same passion and goals. We wanted the local communities that welcome visitors so warmly to get tangible benefits from tourism. Tanzania is home to more than 120 tribes, each having its own unique customs and traditions, and living together in harmony. Sababu Safaris believe in giving their guests the chance to escape the "safari bubble" by giving them an authentic insight into the life that exists outside the national parks. They get to return home with memories and impressions that will last for a lifetime."
Media Contact:
Name: Denise Brown, Co-Founder, Sababu Safaris
Email address: denise@sababu-safaris.com
© Copyright IBTimes 2023. All rights reserved.